Zuri Nuru Creations "The Light Within" – Exclusive Interview (@Zuri_Nuru)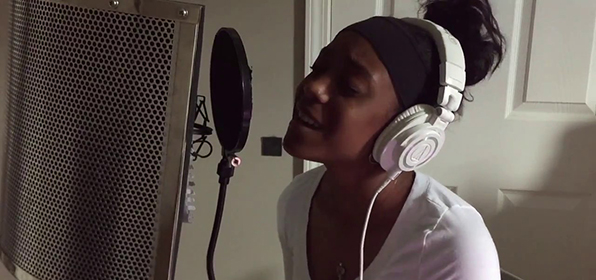 My Middle Sister, Stephanie introduced me to the lovely Ms. Courtney Alyse, the mastermind behind "Zuri Nuru Creations" and her custom made, beautifully hand crafted pieces some time in the later portion of this past summer. I've been intrigued ever since!!
BEE: So Ms. Courtney, where do you hail from?
COURTNEY: I am from one of the GREATEST cities in the world: Brooklyn, New York
BEE: "Zuri Nuru" is a VERY unique name! It's absolutely beautiful! Where did it come from?
And what does it symbolize?
COURTNEY: Zuri Nuru is Swahili and translates to "Beautiful Light"
BEE: What made you sit down and decide, "you know what, this is something that I'd like to do"?
COURTNEY: I wanted to do something that was creative enough to inspire others. So, I chose to do something that I know A LOT about, which is jewelry.
BEE: Ok, so obviously creativity was never a department that you lack in LOL!
COURTNEY: My mother would definitely argue that I was creative as a child. She still has a plate that I drew on with Crayola Markers, when I was in nursery school. Now that I am older, that same creativity is a bit more matured and detailed when it comes to creating fresh pieces for Zuri Nuru.
BEE: Out of all of the individual pieces that you make, what would you say is your favorite to make and why?
COURTNEY: I enjoy making all of Zuri Nuru's accessories, but my most favorite items to make are bracelets. A nice bracelet can really offset your favorite outfit or favorite timepiece.
BEE: What do you feel is the best part about making and creating?
COURTNEY: The best part about making and creating pieces for Zuri Nuru is knowing that it is going to touch someone in a special way. That special way maybe because it fits their personality and style and/or because the materials represent a part of their life that maybe visible or invisible to others.
BEE: Inspiration… Where does yours come from? What sparks it?
COURTNEY: My inspiration literally comes from anything and everything positive that I see. Growing up in Brooklyn, New York, I could not help, but to be influenced by all of the diverse cultures that were around me and therefore, a lot of my pieces are culturally infused.
BEE: So you have a website or anything that we can check out to pick out pieces we'd like to purchase?
COURTNEY: I am currently in the process of launching the website for Zuri Nuru very soon, but in the meantime, my pieces can be found on Instagram and on Twitter @Zuri_Nuru. If a prospective customer sees a piece that he/she wants or would like a piece personally designed, I ask that they email me at ZuriNuruCreations@gmail.com. Inquiries are then composed in an invoice that can be securely paid via PayPal.
Interviewed and Written by Bee No Doubt
We are sorry that this post was not useful for you!
Let us improve this post!
Tell us how we can improve this post?