Eye Candy – Hajirah (@Hajirah_) Ms. Boss Lady (Pics Inside!)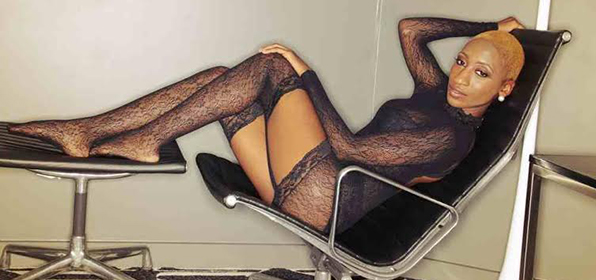 Hajirah is the most sweetest and funniest girl you will ever come across. She's crazy and out-going. She's easy to get along with she laughs and smiles all the time there wont be one day when you don't see her smiling or laughing shes an happy person. She is retarded and people loves her because shes unique and beautiful. She has really long hair like Rapunzel and boys love her and admire her, shes very attractive. She is really caring but falls in love easily too. She is intelligent and smart. Her eyes are like stars, once you look into them, you can't draw away from them. Her smile makes you melt, and her personality is by far one of the best. It's almost impossible to hate her. Her heart is pure and she'll never hurt you.
Hailing from Newark, NJ. Sociology Major. Model/Host/Actress (OFFICIAL SECRET SOCIETY MODEL) She's very Humbly confident and Never Cocky. She enjoys her work, and demands her respect.
Measurements 36-25-34
Network with Hajirah: TWITTER | FACEBOOK
What makes her a boss? Her versatility, Making her own decisions, and caring LESS about what "They" say about her. She feels that and I quote….. "In her eyes every woman is a boss, but she has to have the confidence to take on that role."
Booking Email – Hajirahhutchins@gmail.com
Written by: Kamore of "Freaky Fridays" on 15Mofe.com each every Friday 8-10pm