Babe Magazine CEO Toni X talks her Mag, Plus Size Women, Her Model Precious & More! Photo Shoot (Behind the Scenes Pics & Video)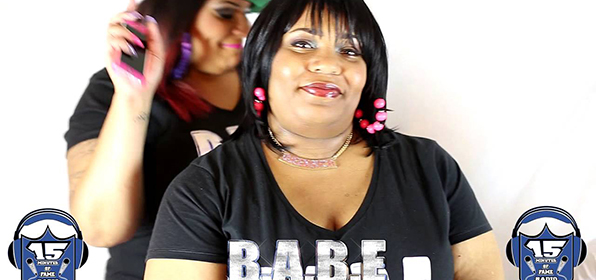 Philadelphia, PA – Who said Thick Girls aren't sexy? Toni X, CEO of B.A.B.E. Magazine, says so and proves it with her business venture B.A.B.E. Magazine. After forming a strategic alliance with 15 Minutes of Fame Radio, Toni X invited us to get behind the scenes footage and an exclusive interview with her and her prime model, Mz. Precious who is also featured in our Eye candy section.
After checking out this video and seeing the pictures, you have to respect her grind as she proves that plus size models are just as much as eye candy as the others. Look out for many more 15 Minutes of Fame Radio & B.A.B.E. Magazine collaborations. For now, check out the behind the scenes video and exclusive interview with HeavyBag.
Tune in to our shows 15Mofe.com:
Monday – The Final Bar 8-10pm (EST)
Wednesday – 14A Sports (Sports Talk Wednesdays) 8-10pm (EST)
Thursday – Heavy Bags Show 8-10pm (EST)
Thursday — The Hip Hop & Latin Mix Show 6-8pm (EST)
Friday – Freaky Fridays Show 8-10pm (EST)
Saturday – A Breed of Their Own Show 5-6pm (EST)
Every 1st and 3rd Sunday – The Secret Show 7-9pm (EST)
Like us on Facebook
Follow us on Twitter
Follow us on Instagram
We are sorry that this post was not useful for you!
Let us improve this post!
Tell us how we can improve this post?